Responsive Websites for Your Dojo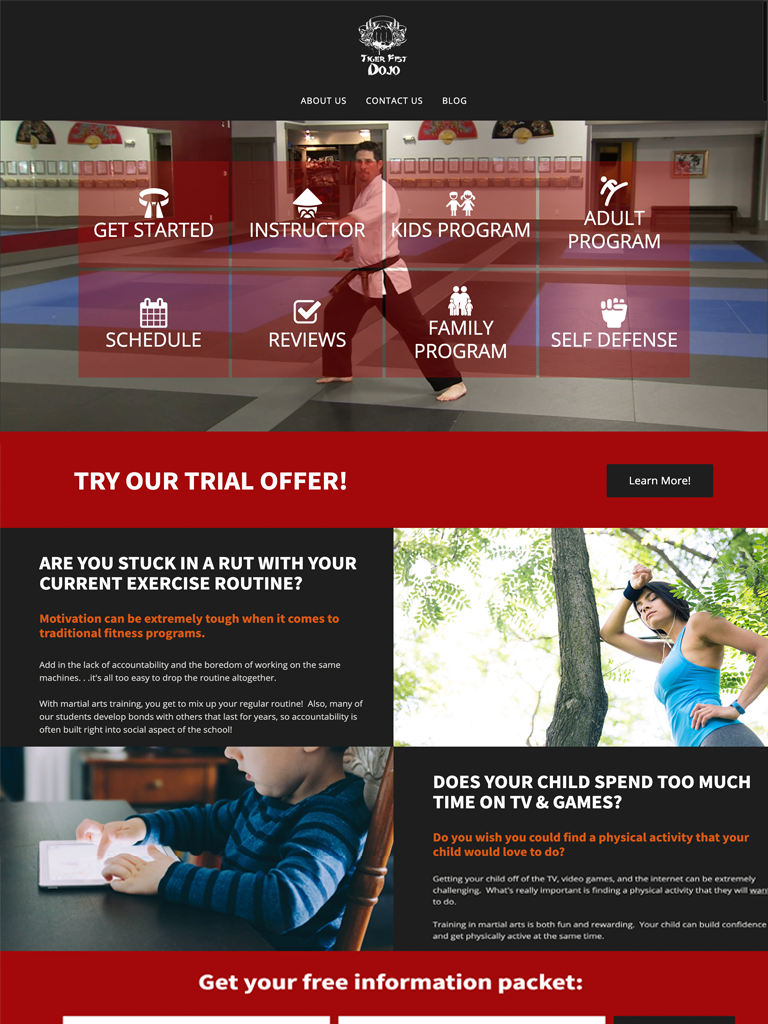 This karate website has a unique fluid web design. Comes with an easy to use website editor for quick and easy website updates!
You will first notice a responsive grid with a playback karate video in the background.
Easy grid layout for easy navigation, with a quick call to action to get new visitors interested. 
Comes with a class schedule to make sure all your student's are up to date on all of your future events.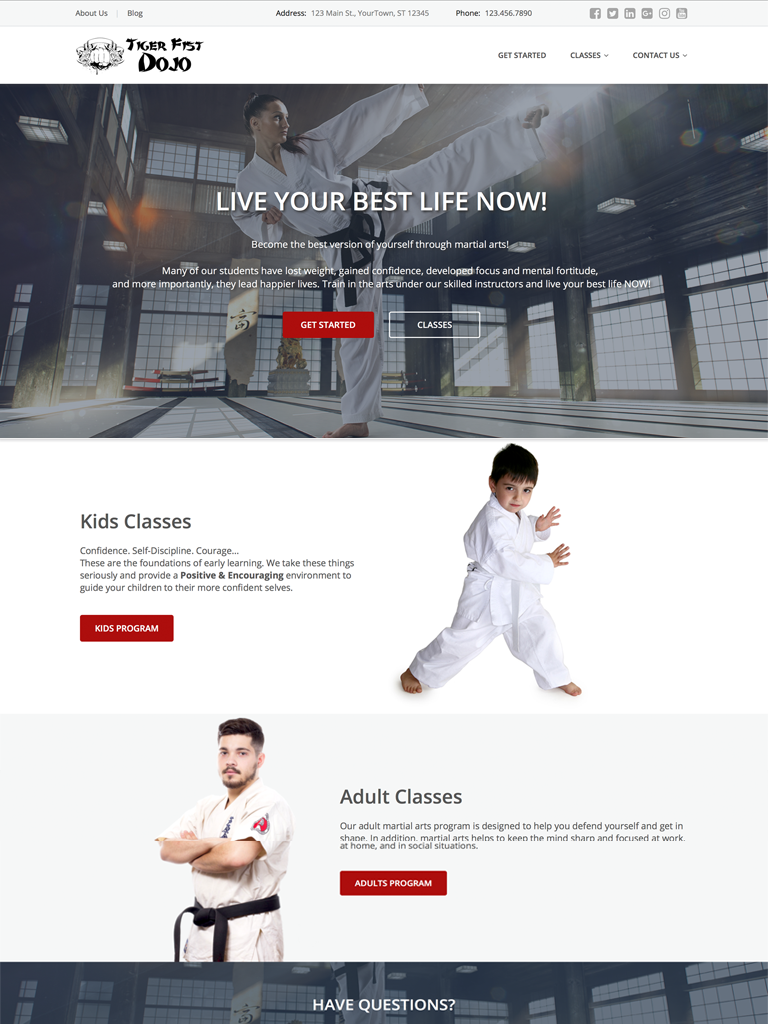 This theme has a nice feel to it and comes with a great editor. As with all of our karate websites, everything is optimized for responsive design.
 At first you will see a large powerful background image with a call to action to place and capture leads with who visits your site. Visitors can then scroll down the page to see your programs with package pricing. 
Student testimonials are available to show new visitors and current students of how your school has impacted their life.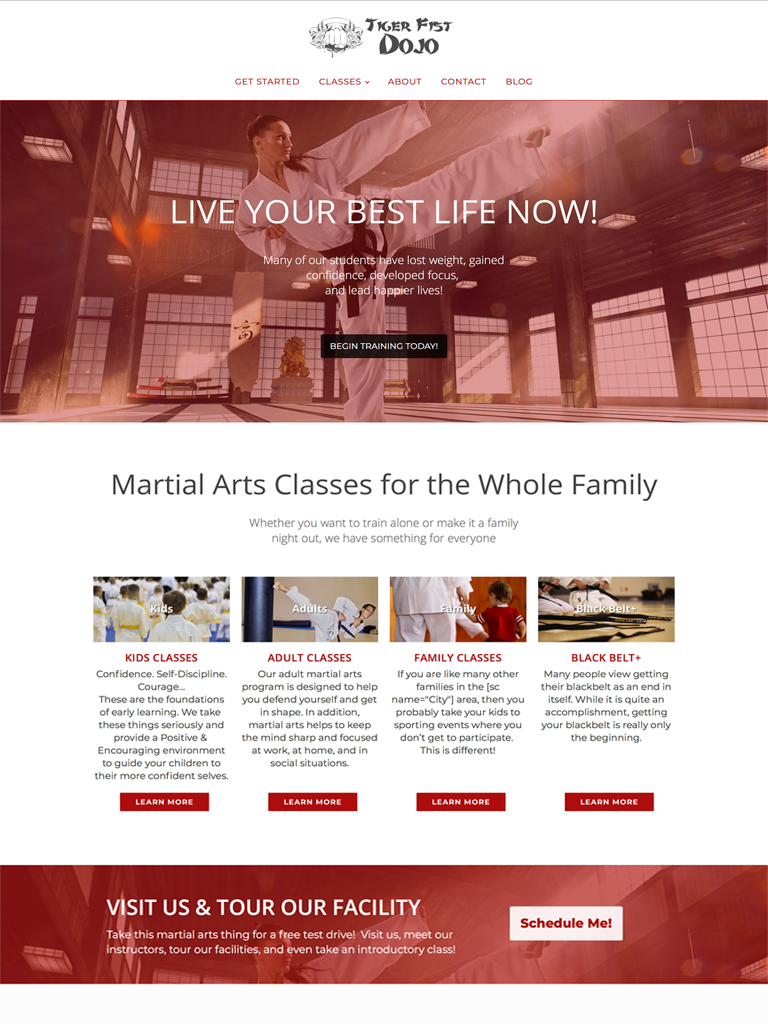 This theme has a sleek modern feeling to it and comes with a detailed editor that really allows you to access and control your content better.
Visitors can then scroll down the screen and see call of actions and your top programs available with a brief description.
As before, testimonials are place below to help motivate new visitors on how you school has helped your student's.