Brilliant Martial Arts Websites
Convert Visitors to New Students
Interested? Fill Out the Form:
for Martial Artists, by Martial Artists
You'll Get an Aesthetic, Lead-Generating Martial Arts Website that Displays Well on Mobile & Tablet
Leads are the most important predictor of success at a dojo. People come and go in dojos.  As much as we would like them to stay (and as much as some of them would like to stay), life simply gets in the way or kids lose interest. When this happens, it can massively effect your business if you don't have a healthy stream of leads coming in.  Our martial arts websites are a great place to get those leads.
Responsive Design (mobile)
You probably remember the days of pinch and zoom (sadly some sites are still this way…).  Since 2009, responsive design has been the standard for designing websites to be mobile-friendly, tablet-friendly, and laptop/desktop friendly.  Every single site we offer is coded for optimal display on every device.  This way, you don't lose lead conversions!
Our design teams are VERY picky about how a website looks and we make sure that the little nuances of good design practices are followed.
In our opinion, having a website that is merely "okay", isn't good enough…especially today. Very good design creates trust at a subconscious level, regardless of industry.
EASY-to-Use Content Editor
If you ever need to change out or update your content, every site comes with an easy-to-use content editor.  In addition, we will walk you through how to use your new website so you are confident on making changes by yourself.
SEO Friendly Tools, Ready to Go!
SEO is a huge factor in getting visibility for your school.  Optimizing pages to match local search terms will go a long way in establishing a solid SEO strategy on your website.  That's why every website comes with a POWERFUL SEO software to ensure you that your site is optimized correctly.
Excellent Customer Support
Every website comes with excellent customer support.  If you have an issue, call us up and we will help you through the problem.  We can even share our screen with you and show you how we solve it…it doesn't get better than that!
Visually Optimized for Any Device
Capture Leads on EVERY Device!
Lead generation is important for martial arts schools!  But have you ever been to a site on your phone or tablet and left immediately because the website functionality was so bad?  User experience is VERY important for keeping people on your website…especially millennials.

If you look at your martial arts website like a lead generation tool, not just a billboard with a few pictures, it is easy to see why a responsively designed website is so important to the overall success of your martial arts school.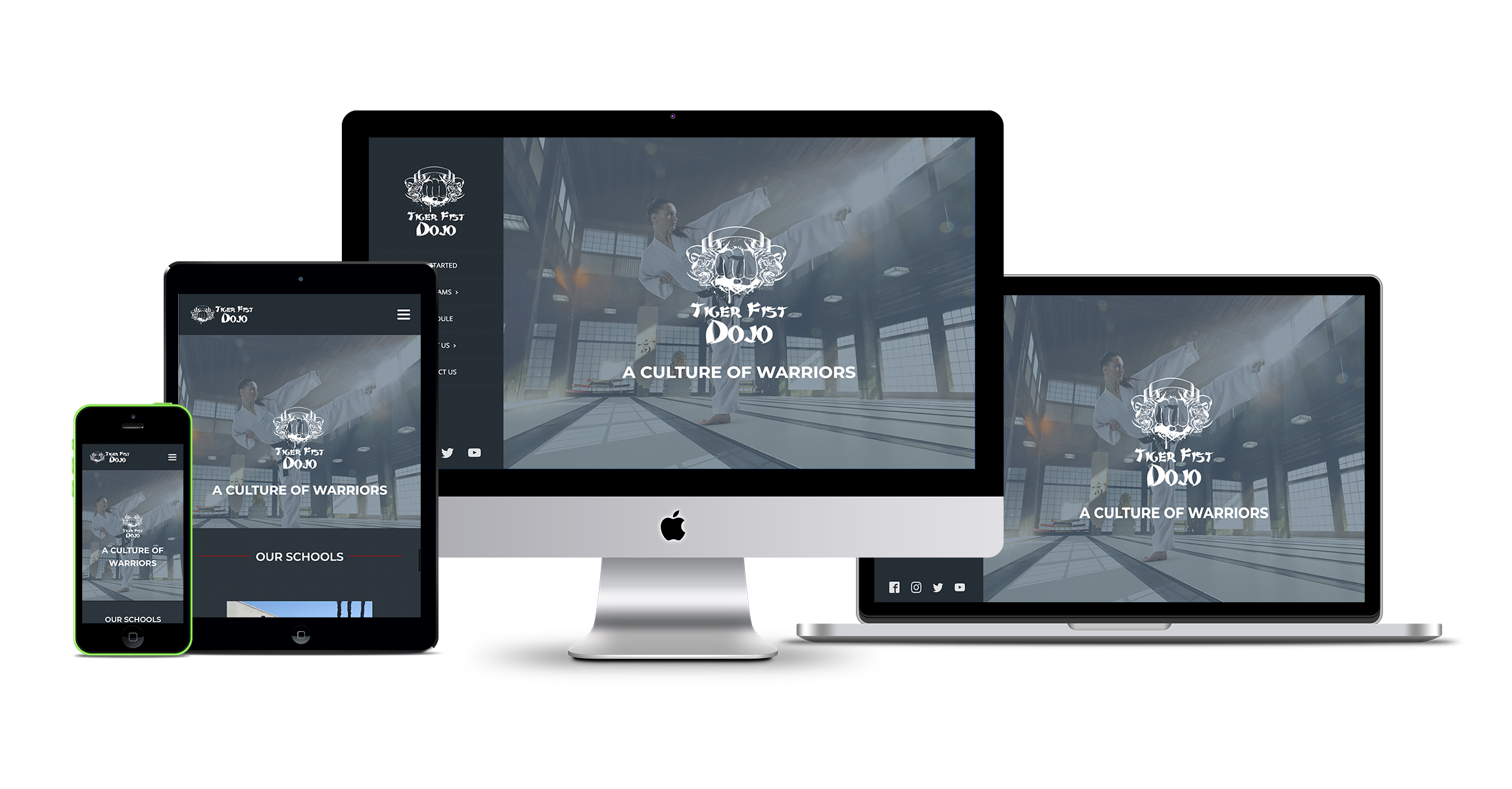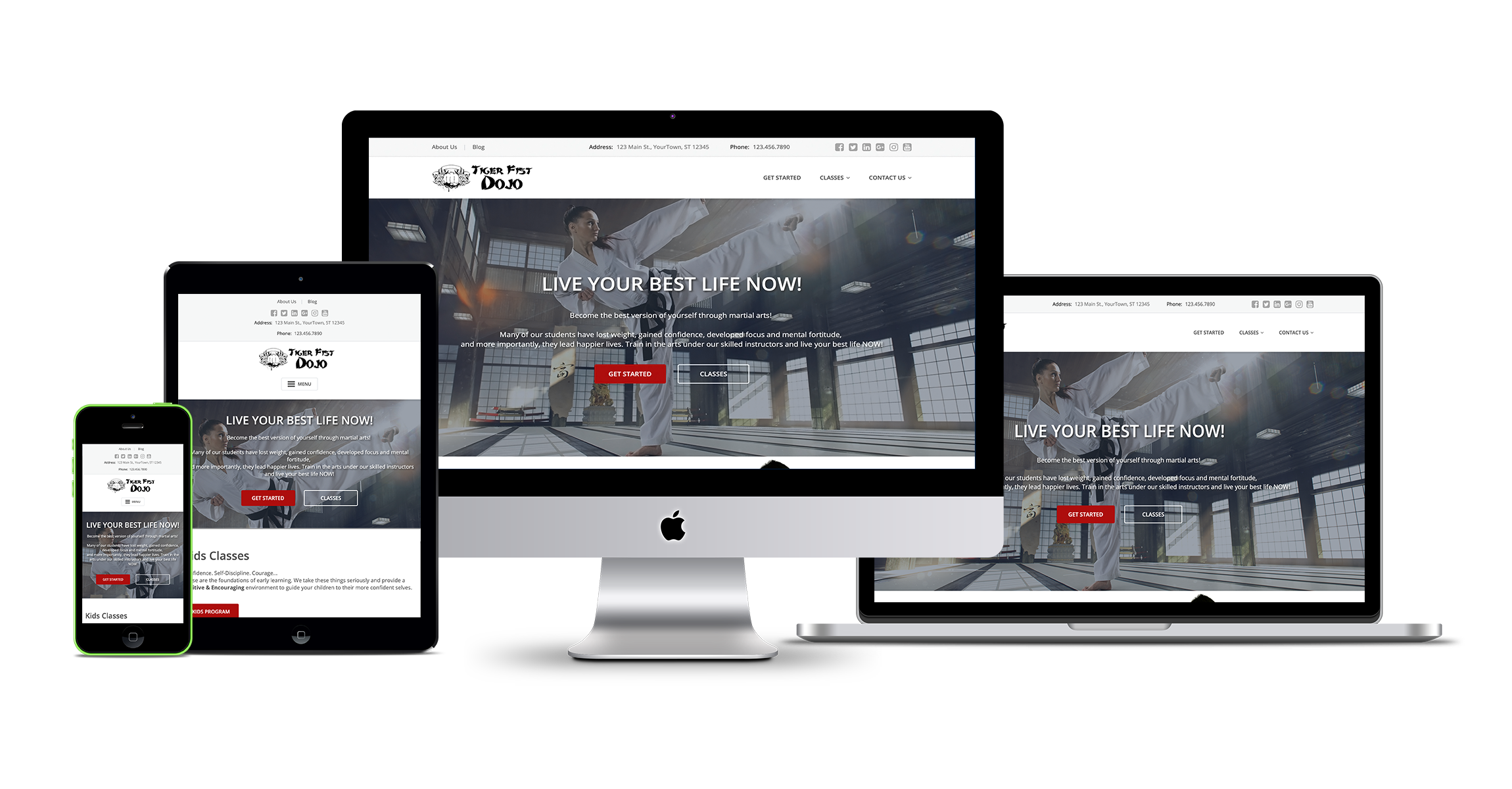 Choose your path & grow your school...